Holiday Deals! Save Up to 60%
Free Shipping in the Continental U.S.
Holiday Deals! Save Up to 60%
Hyper Pro Shop
The hyper pro shop has all the parts you need
Start your custom bike build or find the right replacement parts at the Hyper Pro Shop.
Shop Now
Hyper Pro Riders
Mountains, tracks, and parks the Hyper Pro Riders are ready to shred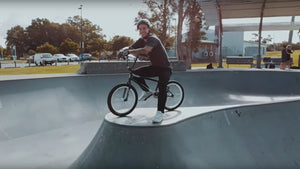 Hyper BMX Pro
Logan Martin Bike Check
See what the Olympic Gold Medalist and UCI World Champ Logan Martin is riding
Watch
Hyper BMX Pro
Hannah Roberts
Hyper welcomes Olympic Medalist and UCI Champ Hannah Roberts to the team.
Watch
Hyper MTB Pro
Bas Van Steenbergen
In the Utah landscape Bas and crew build and ride an amazing run in their film "CANVAS"
Watch